The first room-by-room, demand-based home ventilation
Möhlenhoff's OEM Alpha Air is the first room-by-room, demand based volume flow control for home ventilation. The autonomous control system provides excellent air quality anywhere, anytime in the home.
The system is compatible with smart home and can be used as fresh air heating. The air requirement is adjusted on a room-by-room basis by volume flow control in combination with room sensors. As a result, Alpha Air provides maximum air comfort with minimum energy consumption.
How OEM partners can benefit
Complements existing central home ventilation system on the market

Air requirements are adapted on a room-by-room basis via volume flow controller and room sensors

Integration of the ventilation system into the OEM smart home system

The system can be configured at various levels to suit customer preferences: from smart home connectivity to fresh air heating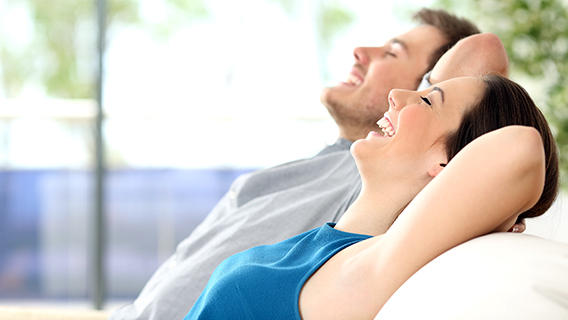 Shaping the future together
Have we aroused your interest in our project for tomorrow's world?
Please contact us if you'd like more information
Ivonne Dubbert
Produktmanager Home Ventilation