Efficiency in every detail
Our efficient, cutting-edge technologies, components and systems, which are based on innovative, smart-building concepts, offer new potential for saving energy, resources and protecting the climate. These solutions will be the focus of Möhlenhoff GmbH's showcase Mostra Convegno Expocomfort in Milan. We look forward to welcoming you to our 2020 trade show.
Möhlenhoff at Mostra Convegno Expocomfort 2020, Milan: hall 4, stand S21
2020 trade fair highlights

OEM Actuator 6 – rounds off the portfolio perfectly
Möhlenhoff is offering an actuator with a manual adjustment option for the first time. The 6th generation of the classic product has been consistently adapted to handle the requirements of radiant heating systems and completes Möhlenhoff's portfolio of thermal valve actuators.
Manual adjustment

Small width of 40 mm

At 230 V, the inrush current has been reduced to 300 mA

The runtime has been reduced by more than 25%

NC on/off variants with fixed or plug-in connection cable

No casting compound so easier to recycle

IP 54 when installed at 360°

OEM Motoric Valve Drive – now with a failsafe function
Möhlenhoff has added the OEM Motoric Valve Drive failsafe to its motoric drive family. Thanks to its internal energy storage capability, the new motoric linear drive reboots quickly after a power outage.
Available at a constant 0-10V or as a 2/3-step valve drive

Actuating force of 125 or 200 N

Actuating times 15 or 30 s/mm

Stroke up to 8.5 mm

IP 54 when installed at 360°

Low power input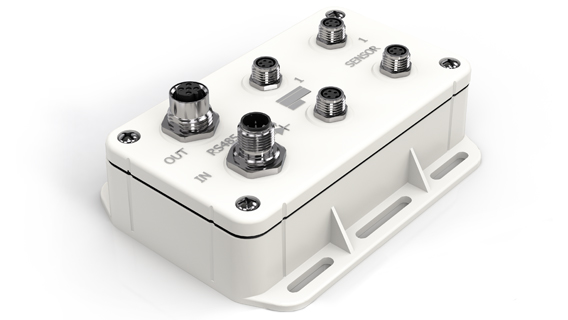 OEM Serial Bus Converter – communications interface for smart buildings
The Serial Bus Converter is an easy way of connecting thermal and motoric valve actuators to an RS485 system. The Modbus-RTU variant controls up to 24 converters in series with two valve actuators and two sensors per Modbus address in each case. The perfect connection for the digital future.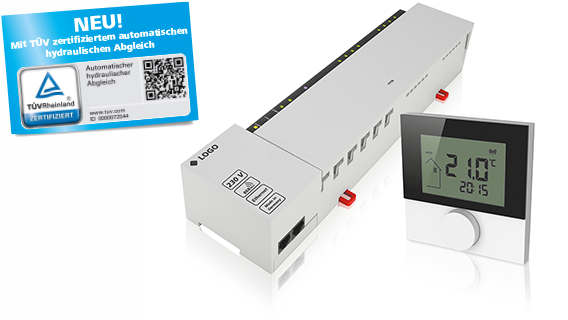 OEM room-by-room temperature control – with TÜV-certified hydraulic balancing
The certified OEM Alpha 2: System with a TÜV-certified "automatic hydraulic balancing" label will also be presented at the trade shows. A multipurpose room-by-room temperature control for heating and cooling applications, which is available as a BUS and wireless version. An open XML interface allows the system to connect with existing home automation systems.
Efficiency in every detail
Unsere effizienten Zukunftstechnologien, Komponenten und Systeme, die innovativen Konzepten zur intelligenten Gebäudetechnik folgen, schaffen neue Potentiale für Energieeinsparung, Ressourcenschonung und Klimaschutz. Sie stehen im Mittelpunkt der Ausstellungen der Möhlenhoff GmbH auf der Light + Building 2020 in Frankfurt am Main und der Mostra Convegno Expocomfort in Mailand. Wir freuen uns Sie auf unseren Messeständen begrüßen zu dürfen.
Möhlenhoff auf der Mostra Convegno Expocomfort 2020, Mailand: Halle 4, Stand S21
Möhlenhoff auf der Light + Building 2020, Frankfurt a.M.: Halle 9.0, Stand B45