Building connections – connected buildings
An increasingly hyperconnected world is defining and changing connectivity, the way we interact with one another but also with the buildings in which we happen to be. Efficient and cutting-edge building automation technologies create new potential for saving energy, conserving resources and protecting the environment.
Components and systems that apply innovative concepts to ensure smart building automation lie at the core of Möhlenhoff GmbH's showcase at Interclima2019 in Paris (5 – 8 November 2019). We look forward to talking and welcoming you to our stand B100 in hall 1 at the trade show.
2019 trade fair highlights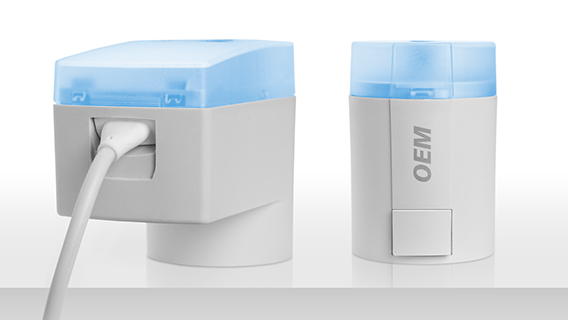 Motoric Valve Drive – NEW: now with a failsafe function
Möhlenhoff has added the OEM Motoric Valve Drive failsafe to its motoric drive family. Thanks to its internal energy storage capability, the new motoric linear drive reboots quickly after a power outage.
Similarly to all new-generation Möhlenhoff actuators, various models of the Motoric Valve Drive failsafe are available from the factory. The drive leaves the factory with an actuating force of 125 or 200 N, actuating times of 15 and 30 s/mm and an 8.5 mm stroke. As a result, the options are extensive and a precise match with your valve or application is possible.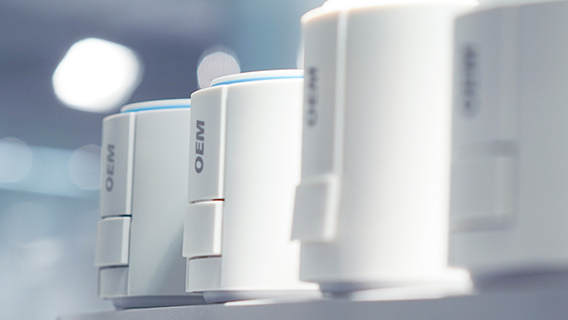 OEM Actuator 5 – advanced, proven technology
Due to their superb functionality and durability, our thermal valve actuators from the OEM Actuator 5 product family have already established themselves on the global market. With power consumption of just one single watt, our actuators are the most energy efficient on the market. With a range of different actuator types offered for each application, our portfolio is the perfect solution. Möhlenhoff offers the Smart Valve Drive with a 3.5-millimetre stroke and an actuating force of 90 newtons, designed especially for distribution boards with very little distance between the valves. The Motoric Valve Drive has an 8.5-millimetre stroke and actuating force options of 100, 125, 150 and 200 N. And thanks to the innovative Möhlenhoff valve adaptor system, our actuators are quick and easy to fit on any valve.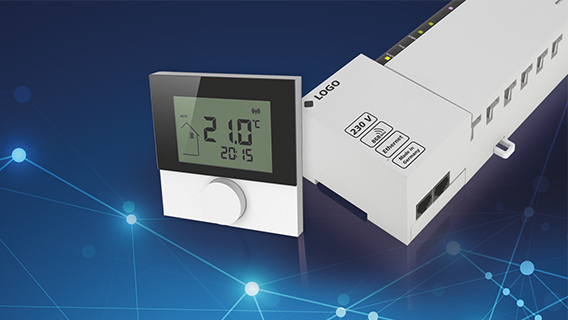 The future of radiant heating systems
The right system for any application. Our innovative OEM Alpha 2: System is an excellent choice for the smart home. The multi-purpose room-by-room temperature control system for heating and cooling applications is available as a wireless or BUS version. Because it's smart-home ready, the radiant heating system can easily be integrated in existing home automation systems via an open XML interface. An app allows practical control of the smart system.
On the other hand, the OEM Alpha direct: System's traditional, wired room-by-room temperature control components can be used independently or as part of the system. By combining the controlled and basic models to form a room-by-room temperature control system, both simple and complex requirements for heating and cooling applications can be met.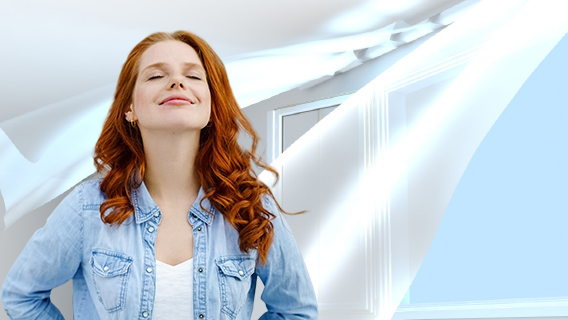 Ideal air quality to boost health and well-being
People are in enclosed rooms for up to 80% of the time. Which is why healthy, clean air is vital to their feeling of well-being. Supply air and exhaust air, which can be controlled efficiently to adapt to the air requirements of each and every room, only uses as much energy as required to keep the rooms feeling pleasant. At Interclima 2019, Möhlenhoff will be giving customers a glimpse of the air management system of the future: OEM Alpha Air – energy efficient, economical and healthy.