Your OEM partner for heating and air conditioning technology
Our OEM Product Program gives you a concise overview of our portfolio of thermal valve actuators as well as room-by-room temperature control systems and components.
We can come up with ideas, develop products, create special designs, manufacture customised products and provide technical support to give you the perfect solution to suit your requirements.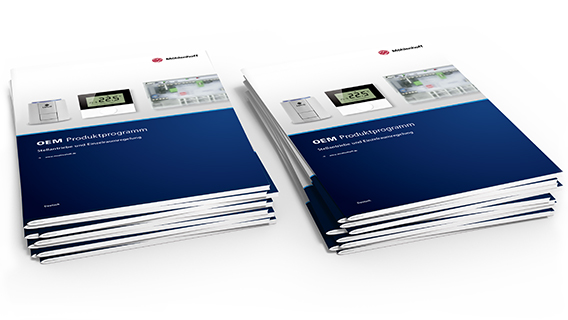 The right actuator for any application and valve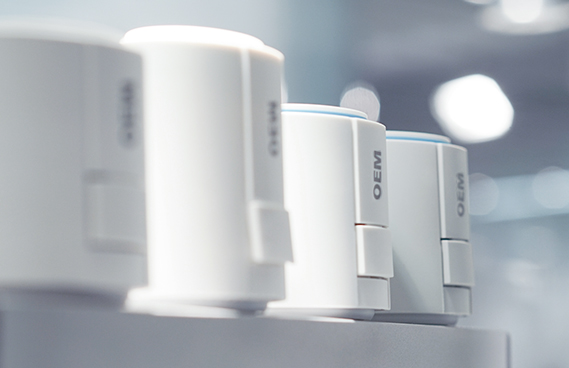 Möhlenhoff's 5th generation of OEM actuators is pioneering in terms of technology and extremely reliable. And at just 1 W of energy consumption, they're still the point of reference in terms of actuator technology. Our product range includes thermoelectric or motoric actuators for room temperature and building control systems. Therefore, our portfolio offers a huge number of solutions for virtually any application.
Superior energy efficiency and exceptional usability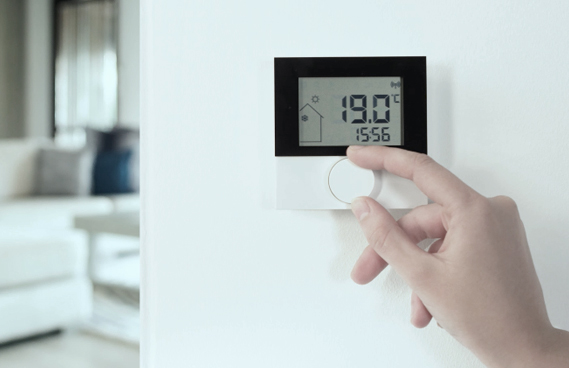 Our perfectly coordinated room-by-room temperature control systems are the definition of maximum energy efficiency and convenience for users. Möhlenhoff offers practical solutions for both traditional wired applications and intelligent wireless and BUS room-by-room heating control with integration into existing home automation systems.