Product description
Electromotoric valve drives for opening and closing valves for heating and cooling systems.
The control is carried out via a corresponding room thermostat. The valve drive is equipped with an LED for function display as well as a manual valve adjustment.
The predominant area of application is the energy-effcient control of valves in the area of building services, building automation and industrial applications.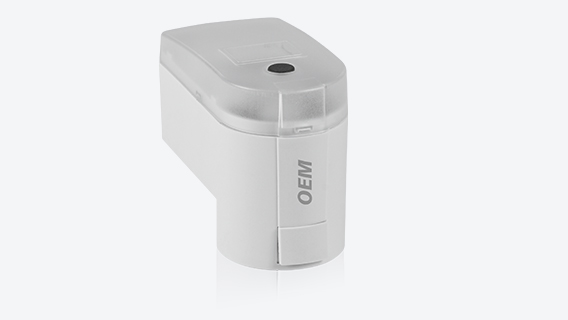 Features
Actuation time

: 15 s/mm, 30 s/mm

Low power consumption

Function display via LED

Self-locking gear (de-energized) in all positions

Time-dependent deactivation in case of overload or when the final stop resp.

the closing position is reache

d

anual valve setting

Transparent casing cover

Simple, optimized plug-in installation via valve adapters

Patented 100% protection in case of leaking valves
Technical Data
| | |
| --- | --- |
| Operating voltage: | 24 V or 230 V |
| Operating input: | 2.6 VA/ 1.4 W/ 3.5 VA |
| Type of protection/protection class: | IP 54 |
| Stroke: | 8.5 mm |
| Actuating force: | 100 N, 125 N, 150 N, 200 N |
| Connection cable: | 3x 0.22 mm² / 3x 0.75 mm² |
| Cable length: | 2 m, 3 m, 5 m (Custom lengths up to 20 m) |
| Imprint on casing: | Imprint of the company logo and the individual type designation |
| Dimensions (mm) W/D/H: | 65 / 45 / 90 |
| Valve adapters: | Available for almost all valves |